A Bookkeeper
You Can Rely On
All Accounting begins with Bookkeeping. Affordable Bookkeeping Service Provider for Startups, Small Businesses and SMEs. Bookkeeping Service Fee as low as S$250 per year.
Experienced
Our key bookkeeping professional has more than 15 years of accounting experience in many industries, dealt with audits and even strike off business accounting.
Professional
We are able to provide financial statements for your annual return tax filing and GST filing to IRAS. We are both QuickBooks Proadvisor and Xero Partner. 
Multiple Industries
We have worked and work with multiple industries like trading, clinic, fund management, printing, building management MCST, direct sales, food & beverage and more..
We cover an Array of Individual & Corporate Bookkeeping and Accounting Services in Singapore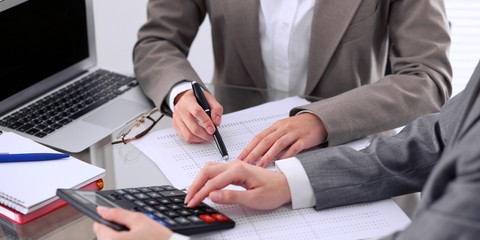 Bookkeeping Service
Support startups, sole-proprietor, small businesses and SMEs in their effort to outsource their accounting chores in monthly or yearly basis. Generate report for financial tracking.
GST Filing Service
Compile quarterly Goods and Service Tax F5 report with import and export tax if applicable. Assist as Preparer for GST-registered businesses in e-Filing their GST return to IRAS. 
BOOKKEEPING SERVICES SINGAPORE
At ABOTS, No Client is Too Big or Small
ABOTS is formed by a group of professional bookkeepers, who used to work in a few prestige SMEs. They have acquired many years of experience and knowledge from multiple industries, aim to be their clients' most value added service provider.

Get Started
Don't Let the Tedious Accounting Chores Burden Your Operation Any Longer
Bookkeeping is a business financial data entry process, which normally records transactions in assets, incomes and expenses. Some businesses failed due to loosing track of their financial expenses without proper recording or wrong entries by inexperienced person; garbage in garbage out. That is why bookkeeping is crucial and all good accounting begins with proper bookkeeping.
When it is done properly, Bookkeeping generate clear financial report that can help to
make strategic business decision on investment like assets and etc,
evaluate expenses and implement cost control or cost saving strategies,
avoid tax penalties due to wrong declaration of income statement,
determine the strength of the management.
acquire investment or loan.
An online surveys of 204 investors show importance of different information sources for making investment decisions in Singapore
Company announcements, Briefings and One-to-one or Shareholder meetings
Analyst reports, Stockbrokers and Other public media
Do you spend time working on your bookkeeping chores?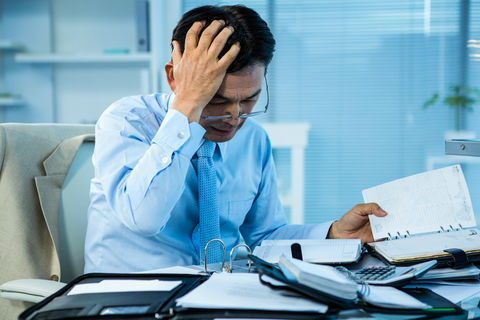 Or your business growth? Which is more affordable to outsource?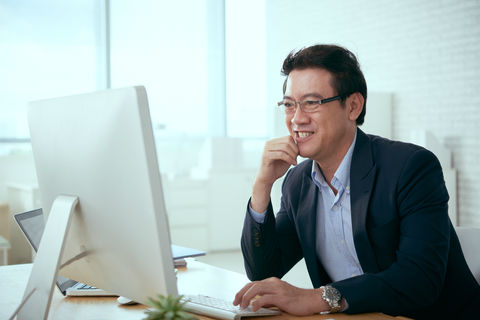 Here are some checks whether a business need to outsource their bookkeeping?
An accounting clerk with a diploma draws around $30K per year. A Certified Public Accountant draws more than $60K per year. Does it makes sense to employ these professions for business that makes less than few millions a year? If daily business transactions are not much, please consider outsourcing.
Managing employee is not easy as in dealing with their morale and competancy, not all have experience in full set accounting. And still need to provide benefits as in salary, leaves, medical, insurance, training and expediture like work space, computer, stationary. Please consider outsourcing accounting.
Focus on business process
Business process should be the business owners' main focus, Accounting is not. Why fumble on time-consuming accounting chores when the business owners have 101 things to improve the business workflow? Let the accounting professionals do their work. Please consider outsourcing accounting.
Focus on sales and customers
Business owners should also focus to getting sales, marketing or even branding, not Accounting. They should focus on acquiring customers and keep them. Why fumble on accounting data entry where there are affordable accounting professionals available in the market? Please consider outsourcing accounting.
Most Affordable Bookkeeping Service Pricing
Steady business flow
17 transactions or less
Compile FYE with only
1 to 50 transactions
Accounting Resources and Articles
Cash Flow Statement used in Singapore Cash Flow Statement reports an entity's true financial health with the inflows and outflows of cash over an accounting period, best used as monthly report. It logs in the actual financial transaction where the money comes and…
Income or Profit & Loss Statement used in Singapore Income Statement (aka Profit & Loss Statement) indicates a business entity's financial performance over a period, likely to be yearly for tax reporting, with its revenue against expenses. Rather than a…
Balance Sheet uses in SingaporeBalance Sheet, in Singapore Financial Reporting Standards SFRS also known as the statement of financial position, is one of the statement of accounts required by the Inland Revenue Authority of Singapore IRAS, for entities to easily file…
What is Accounting?
Accounting is a process to measure the financial status of a business by recording, organizing, compiling, analyzing, reporting and summarizing of its financial data.
What is Bookkeeping?
Bookkeeping is a process to record the financial transactions of a business and foundation of Accounting process. These transaction records can be classified into revenues & expenses, invoices & sales receipts, petty cash, inventory, fixed assets, account payable & receivable, payroll and etc.