GST Services – Goods and Service Tax Singapore
Gladly provided by Bookkeeping Services Singapore, we will assist your entity or businesses for GST computation and quarterly goods and service tax return filing to IRAS; Inland Revenue Authority of Singapore.
Information related to GST
What is GST?
Goods and Services Tax or GST is a tax collection by the Singapore government on most of the goods and services that buy and sell in Singapore, other than the exemptions.
Who are involved?
Every GST-registered businesses and people who import goods and pays the customs duties in Singapore. Naturally the taxpayers.
How do we know if they are GST-registered businesses?
You may check them under the following government website. It must use the exact Business Name or Tax Ref No. (UEN/ GST Reg No./ NRIC)
https://mytax.iras.gov.sg/ESVWeb/default.aspx?target=GSTListingSearch
Can Non-GST registered businesses charging or claiming GST?
No, unless they fall under exceptions to the rule where a third party that sells or rents out a GST-registered business' asset in satisfaction of the debt owed or specific industries that are given concessions in conditions by the Minister to claim the GST incurred.
Why GST is important to your business?
IRAS is strongly committed to deterring, detecting and dealing with tax evasion and fraud, which is a criminal offense and punishable under the law. Goods and Services Tax is also one of them. For the example below, there are seven cases of GST evasion and fraud recorded within the 8 months in 2019. Fine was as high as $400,000. Fine and jail term cause severe disruption to any businesses.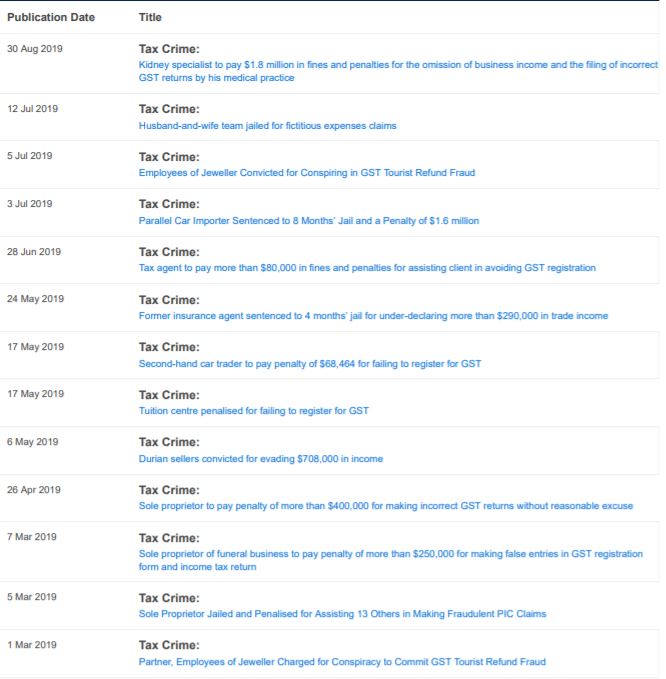 Disclamation: the above GST information is merely brief points curated from the IRAS website as a quick study. For the latest detailed information, please refer to IRAS website.