GST Return F5 Form Filing Service for Singapore
GST-registered businesses are required to file their GST F5 Form and make GST payment quarterly to Inland Revenue Authority of Singapore; IRAS.
Bookkeeping Services Singapore supports the calculation of the business input and output taxes and filing for the entity's GST return online.
After completed two e-Learning in IRAS website, the GST-registered business should be well versed in filling up the Box 1 to Box 14 of the GST F5 Form. Before that, the GST-registered business must ensure that their business input and output taxes are properly calculated. Some businesses might be using spreadsheet to do their GST computation, but we prefer accounting software. This cloud accounting software is capable of capturing the taxes if we entered both the Account Payable and Account Receivable correctly. We also screen through the suppliers to check if they are GST-registered businesses or not. By collaborating both information, we should be able to get the GST Summary Report right every quarter. We might also run a special report to check if there are transactions that have been edited or changed after the GST period has been filed. Our customers do not have to worry about the impact on their filed GST amount even if there is any customer return or PO cancellation. Every figure for the Box 1 to Box 14 of the GST F5 Form can be traced and identified in our report so that the F5 form can be submitted with 100 percent accuracy.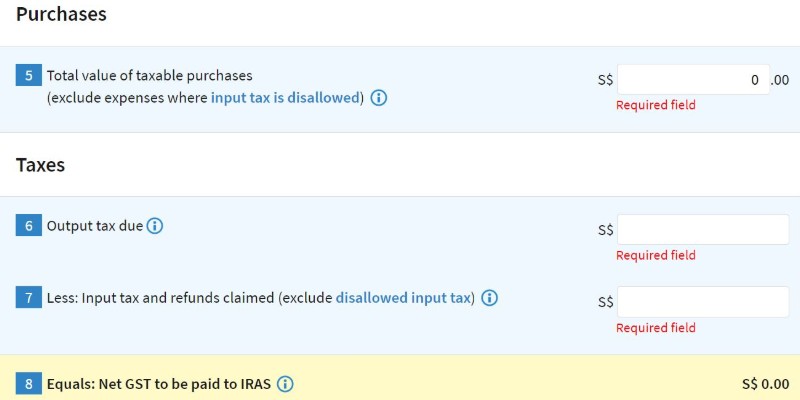 For GST filing purposes, the customer has to login into IRAS website using their CorpPass and assign the e-Services 'GST(Filing and Application)' to us as the 'Preparer'. For the customers who are not sure, please be assured that we will guide them step by step. Contact us now to get a quotation for our GST Return F5 Filing Service today.